WHAT IS BLUE LIGHT?
Artificial light consists of High Energy Visible (HEV) light, also known as blue light. Blue light is located at an area of the light spectrum that can be harmful to your eyes.
We are constantly exposing ourselves to blue light, not only are we exposed when we are outdoors in the sun, we are also exposed indoors with artificial light and digital device usage around the clock.
SHAMIR BLUE ZERO™
Shamir Blue Zero'" is a new state of the art, nearly clear lens that helps prevent overexposure to harmful blue light. If this routine looks familiar to you, then Shamir Blue Zero'" is an ideal lens material for you.
Protect your eyes from harmful blue light, ask for Shamir Blue Zero™ today!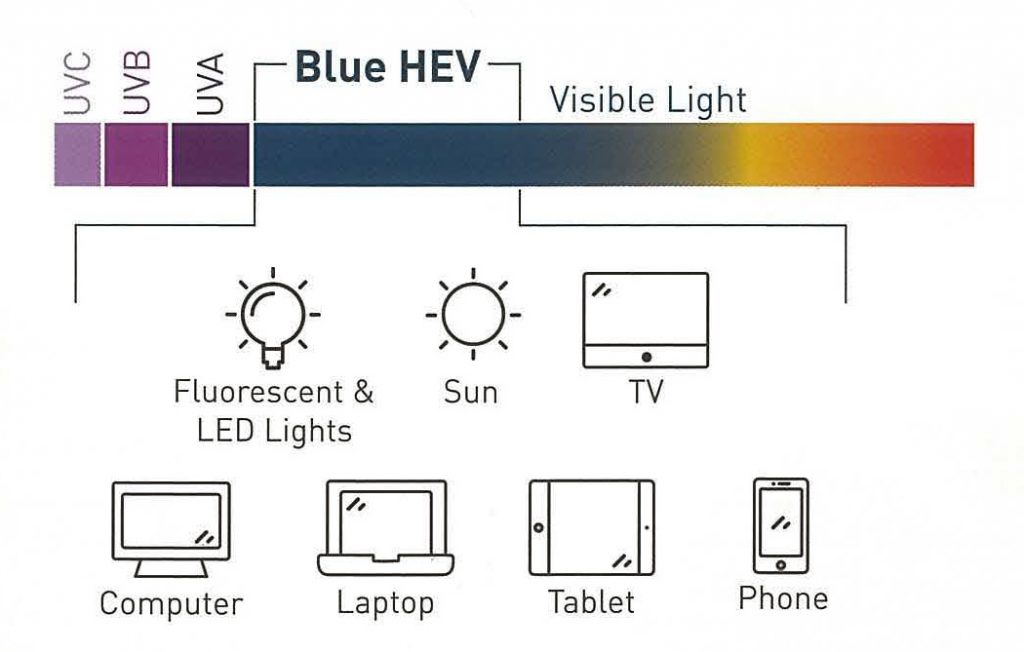 Overexposure to blue light can lead to the following:
Tired eyes
Dry eyes
Eye strain
Insufficient visual contrast
Headaches

Increased risk factor for macular degeneration

Eye and retinal disease